Have you looked at your resume lately?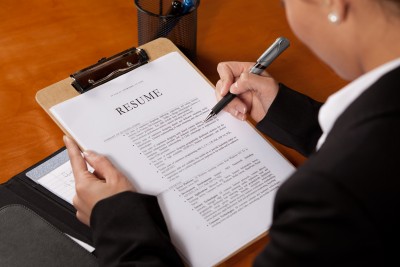 The economic situation in our country is still pretty bleak for job seekers. With a recently announced national unemployment rate of 7.9 percent, many people are finding plenty of factors on which to blame their inability to find work. However, many people tend to overlook ways that their resume gets in the way of finding work.
Having a resume is important. Having a good resume that clearly communicates your qualifications as the best possible candidate is even more crucial. When you write your own resume, or choose a resume service to write one, you should be confident that the finished product is exactly what employers will be looking for.
Writing an objective sentence that clearly communicates what you're looking for from employment can send a prospective employer the message that you have a clear vision for your career. The objective statement should position you for the specific opening offered by a company, but should also be broad enough that you could be considered for other roles as well.
Many resume writers overload their submission with education details. However, unless there are some major distinctions, your college name and degree title should be all you need. Conversely, many resumes don't include helpful information for past work. You want to include a few relevant positions, even if you've worked many jobs in the past few years. Under each position, provide a list of actionable responsibilities. Begin each job responsibility with an action verb, which will help you cut right to the point of your relevant experience.
Even if every company in your town was hiring and you applied for every position, a poorly written resume can create a perception of unprofessionalism that will greatly hurt your application. Job seekers in the state of New Jersey can trust the resume services of Word Center Printing. We create professional, personalized resume packages that are sure to make you a more competitive candidate in the workforce.
*Image courtesy of Tony Northrup
Leave a comment!