Make your own wedding invitations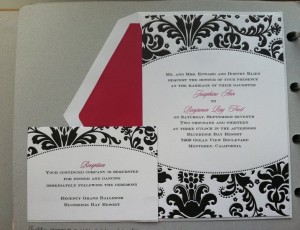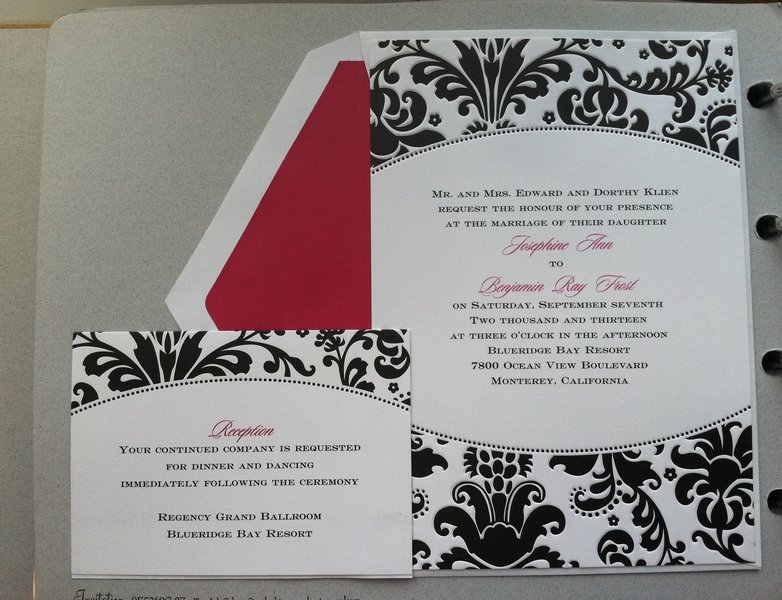 Wedding invitations are just one of many important things to consider when planning a marriage. It may seem like a small factor, but these invitations can go a long way in setting the tone for the entire event. Taking a little time to plan out your wedding invitation design will pay off once that magic day arrives.
Of course, the invitation should contain all-important information related to the wedding, but limited space is often a design constraint. Beyond the couple's names, the invitation should include the wedding venue, the event date and the start time. The invitation can also be a great way to solicit dinner orders and include the parents of the bride and groom as a way to celebrate both families.
The way this information is designed is often a guest's first clue about what they can expect when they attend the wedding. A cursive script often indicates a more formal event, while a more comical font can be used to show off a fun, easy-going side to the occasion.
The color scheme is also an important aspect to look at when designing a wedding invitation. A crisp black-and-white theme again gives off a more formal air, but there are plenty of ways to design a color scheme to set any atmosphere. A good rule of thumb is to incorporate the color scheme for your wedding heavily into the invitation. That way, guests have an idea of how they can dress for the event.
Finally, the couple should use their interests and hobbies as a design element if they want to add extra elements to the design. For example, as this Huffington Post article shows, one couple made some incredibly inventive invitations based on their love of cinema. Josh and Rachel Watson of southern California designed their invitations to reflect movie posters for some of their favorite movies, including Inception, Walk The Line and Casablanca.
There are plenty of ways to use your wedding invitation to create the look and feel for your special day. Word Center Printing can help make your innovative ideas a reality. Call us today if you want  to design unique, creative wedding invitations for all of your guests.
Leave a comment!